Tampa Divorce Attorney
Nilo Sanchez & Associates
Divorce Attorney Nilo J. Sanchez Represents Clients in Tampa Bay, Pinellas & Pasco Counties
Contact Our Law Firm
Phone: 813-879-4600
Email Us
Tampa Family Law Attorney
Services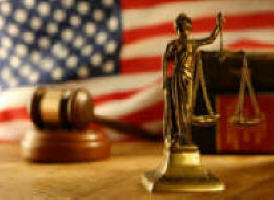 Family Lawyer, Tampa Florida
Divorce Attorney Serving Tampa Bay,
Including Jurisdictions in Pasco & Pinellas
Counties, Florida
HOME | TAMPA DIVORCE LAWYER BLOG | SCHEDULE AN APPOINTMENT
Divorce & Family Law Lawyer, Tampa, Florida
Filing for Protective Orders in Tampa Bay, Florida
In Florida, there are four types of protective orders or restraining orders. Legally called injunctions, a
protective order is utilized to protect a person, whether a women, man or child from harm. The four
types of protective orders in Florida are:

Domestic Violence
Repeat Violence
Sexual Violence
Dating Violence
What is a Protective Order?
A protective order, also sometimes called an injunction or restraining order, is an order issued by the courts when a judge finds reason to believe that a person's life is under imminent danger due to domestic violence. The courts can order one person (the abuser) from taking action against the other (victim) by limiting their ability to go near the victim and it can prohibit the person who is being accused
of domestic violence from doing a variety of other things such as calling, texting, emailing, stalking or
making any type of contact with the victim; The courts can also order a person to turn in their
firearms, passports, or take a variety of other actions as they see fit and according to Florida law as it
applies to protective orders.

Domestic Violence, Divorce and Family Law in Tampa Bay, Florida
As it applies to family law, injunctions are often necessary to protect the life and welfare of a person
who believes that their life is in immediate danger. If you have been a victim of domestic violence by
your spouse or if you are living with a partner and have biological children together, you should seek a
safe place immediately, then, promptly file for a protective order and other relief if applicable.

Protective Orders and Child Custody

When there are children involved in domestic violence situations, it is crucial to seek a safe place first,
then contact a Tampa family law attorney to help you file the proper motions for a protective order and other relief. This will be a part of the first steps in helping you to navigate you and your children to a place of well being and safety. Hiring a divorce attorney in Tampa, Florida who is experienced in filing protective orders for both men and women and who has decades of experience practicing Florida family law can be in your best interest.


Hiring a Tampa child custody lawyer




Copyright © Nilo Sanchez & Associates, Divorce Lawyer Tampa
All Rights Reserved
About Parenting Plans
Florida Parenting Plan Form
Florida Long Distant Parenting Plan