HOME | TAMPA DIVORCE LAWYER BLOG | SCHEDULE AN APPOINTMENT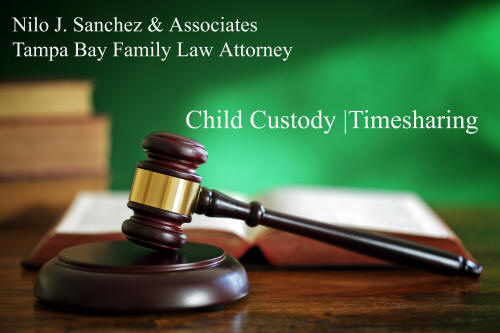 Summer 2017 Time Sharing & Parenting Plans
Parenting Plans and Time Sharing Disputes
It's that time again in Tampa Bay when parents who typically have time sharing disputes begin preparing for problems that can frequently occur with court ordered parenting plans. Time sharing is not and should not be a negative experience, but sadly, it is for some parents and children.
Florida Family Law
As a seasoned Tampa Family Law Attorney, my experience has shown that it can often take years for a parent to take the steps to ask the courts for relief when the other parent is not abiding by a court ordered parenting plan. It's important to realize that being flexible and forgiving is a great attribute, but when one parent is habitually defying a court order, it is usually not in the best interest of the child.
The types of disputes that can occur with time sharing vary, but can include any of the following:
<![if !supportLists]> 1. <![endif]>Parent refuses to allow scheduled summer time sharing with other parent
<![if !supportLists]> 2. <![endif]>Parent doesn't show up for their court ordered time sharing with their children
<![if !supportLists]> 3. <![endif]>Proper travel notice is not provided or in accordance with order
<![if !supportLists]> 4. <![endif]>Refusal to allow children to communicate with absent parent during summer time sharing
Our Tampa Family Law Firm has over two decades of experience getting the relief our clients and families deserve when there are time sharing disputes or lack of abiding with court ordered parenting plans. Our goal is to seek relief for our clients through the enforcement of court orders pertaining to child custody and time sharing, whether through mediation or litigation. By doing so, we have helped to alleviate the stress that families experience when parties refuse to abide by their court orders.
Schedule a Consultation with Nilo J Sanchez & Associates
813-879-4600
If you have been struggling with a parent who has not been abiding by a time sharing order and you are ready to take the first step in changing this for you and you children, please reach out to Tampa Family Law Attorney, Nilo J Sanchez & Associates today.
Nilo Sanchez & Associates - If you are looking for aggressive child custody lawyers in Tampa call our firm today. Attorney Sanchez is a skilled, experienced family law attorney located in Tampa, Florida. Our firm can represent clients in many areas of family law and in multiple jurisdictions including Hillsborough and Pasco County, Florida. Please call our office for a consultation at (813) 879 4600. For additional information about hiring a child custody lawyer in Tampa, please visit our contact us page.



TAMPA FAMILY LAW - TIME SHARING LAWYER FOR MEN & WOMEN, PROTECT YOUR PARENTAL RIGHTS!
More About Child Custody in Florida
Hiring a Tampa child custody lawyer